PVC-indoorvolleybalvloeren Sportvloeren
Bedrijfsintroductie
Shijiazhuang Enlio Sports Goods Co, Ltd, gevestigd in Shijiazhuang, is een toonaangevend bedrijf in kunststof sportvloeren. Ons bedrijf integreert de fabricage, verkoop en after-sales services. In 2006 hebben we op basis van de originele Taiwan-technologie PVC-sportvloeren ontwikkeld door toepassing van de metaalwalsproductielijn uit Duitsland. Onze jaarlijkse productiecapaciteit is 5.000.000 vierkante meter. Tegelijkertijd bieden we OEM-services met een hoge kwalificatie voor veel merken.
Onze belangrijkste producten zijn onder meer PVC-vloeren, Hoven Tegels, Kindervloeren, Natte Oppervlak matten, Dance Flooring.
Specificatie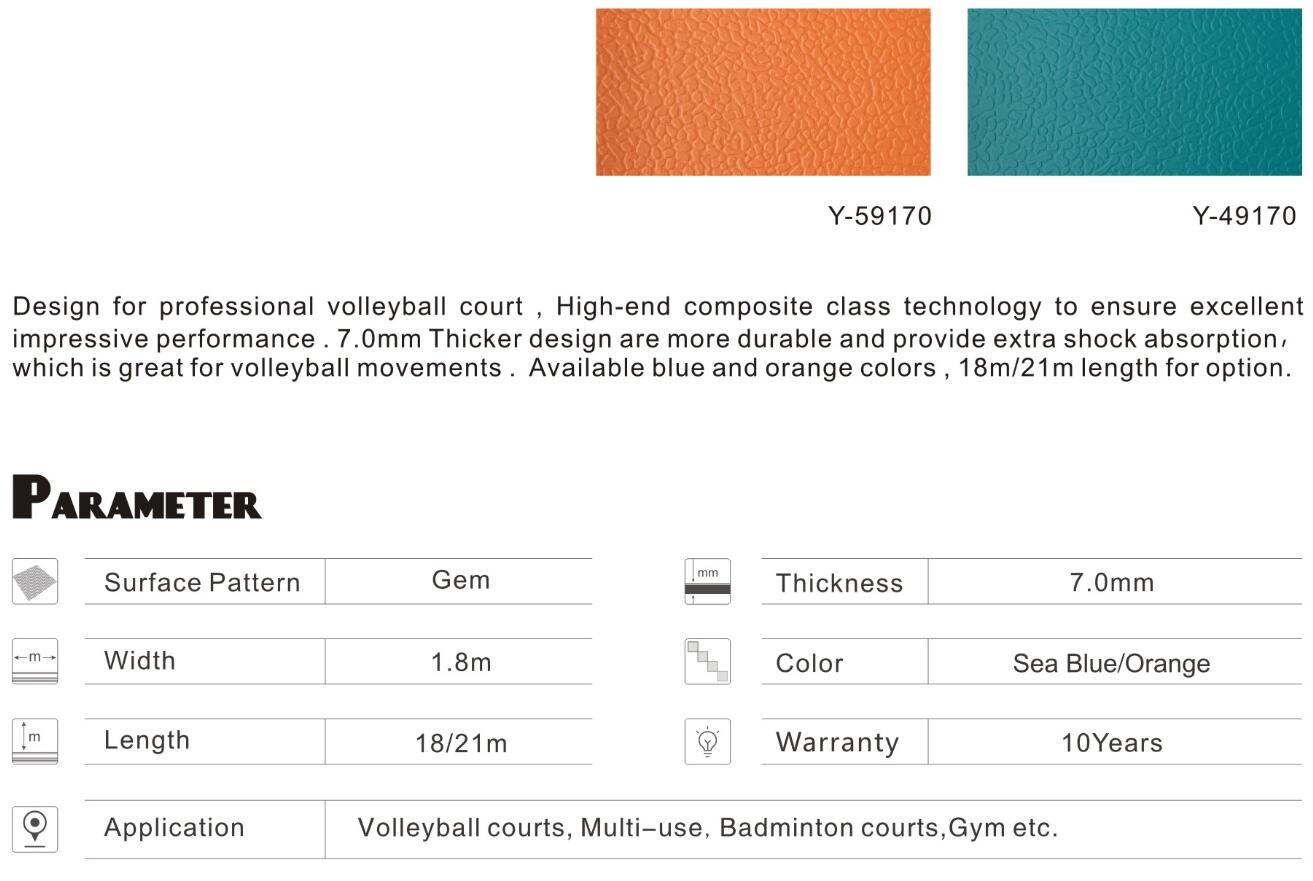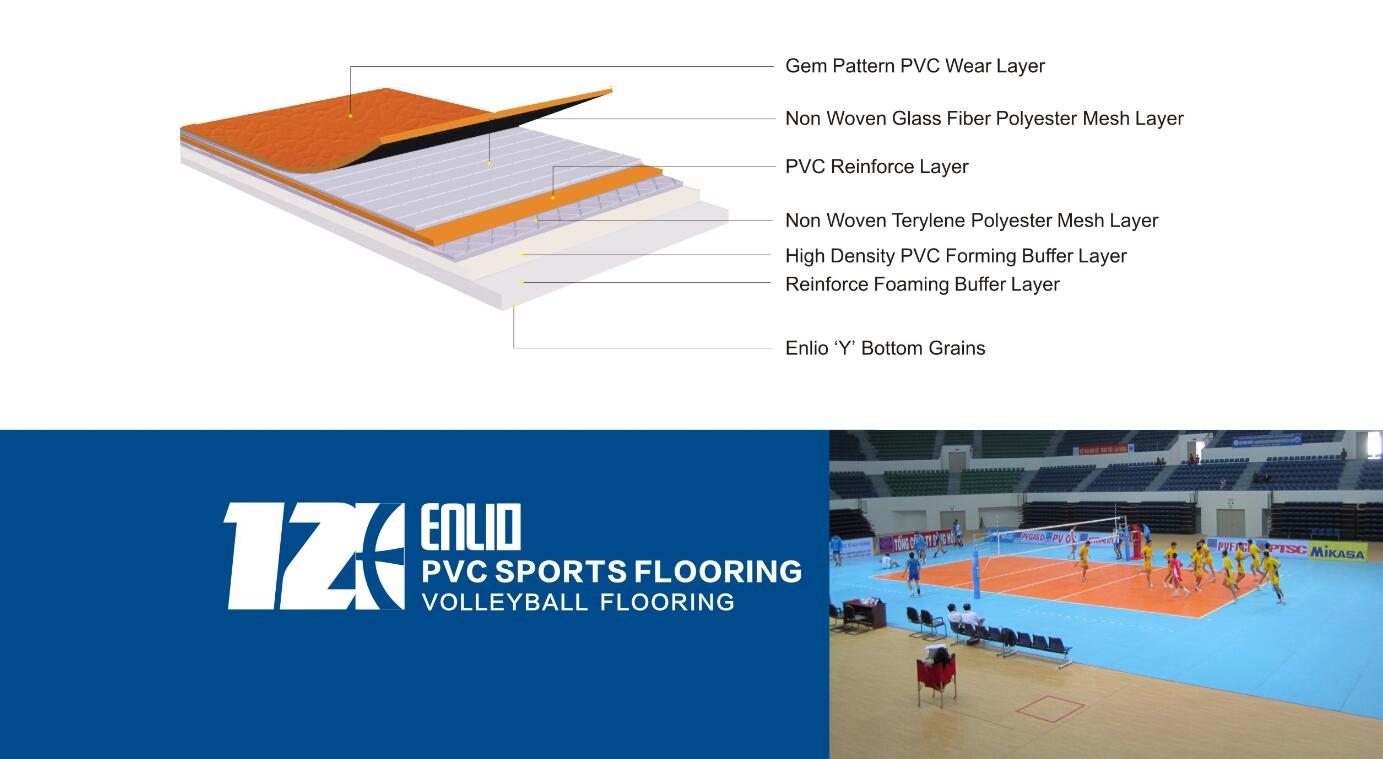 De grondstof van onze PVC-sportvloer bestaat uit nieuwe materialen in plaats van gerecycled materiaal om de hoge kwaliteit te waarborgen. De levensduur van onze pvc-kunststofvloer is tot 10 jaar onder normale omstandigheden.
Voordeel van PVC-sportvloeren:
1). Milieuvriendelijk: gemaakt van zuiver zuiver materiaal van PVC
2). Hoogwaardige en langste levensduur: eenmalige schraapbekledingstechnieken.
3). Slijtvastheid, vochtbestendig, slide preventie, schokabsorptie, mode en mooie, etc.
4). Eenvoudige installatie en onderhoud.
Toepassing van PVC sportvloeren:
Sportlocaties: basketbalvelden, tennisbanen, badmintonvelden, start- en landingsbanen, speeltuinen, gymzalen en andere trainings- of wedstrijdlocaties.

Commerciële of openbare plaatsen: kantoorgebouwen, hotels, danszalen, beurshallen, ziekenhuizen, scholen, kleuterscholen, parken, gangen, enz.

Residentiële plaatsen: appartement, woonkamer, rustruimte, slaapkamer, etc.
Product Categorie : PVC Sports Flooring