Enlio ITF Goedgekeurde outdoor tegels in de tennisbaan
1. Duurzaam: hangende structuur, in elkaar grijpende vloer.
2. Milieubescherming: 100% recyclebaar materiaal en geurloos.
3. Lange levensduur: 8 jaar.
4. Installatie: Eenvoudig te installeren, geen lijm nodig.
5. Veiligheid: Verminder de verstuiking en spanning in sporten.
6. Onderhoud: gratis onderhoud.
7. Weertype: geen speciaal weer vereist.
8. Tepreture: -40 ℃ -80 ℃.
9. Certificaat: CE> SGS.
10. Veelzijdig en kleurrijk uiterlijk.

Enlio ITF Approved outdoor Tennis court interlocking tiles

Size

1.double layer model: 30.1cm*30.1cm*1.58cm

2.asterisk model: 30.48cm*30.48cm*1.22cm

3.square model: 25cm*25cm*1.22cm

4.windmill model: 30.1cm*30.1cm*1.35cm

5.flat model: 25cm*25cm*1.22cm

Color

deep blue/brown/yellow/sea blue/red/dark green/grass green/purple/orange/gray/black/white

Usage

Futsal court Hocky basketball Volleyball Gymnasium Multipurpose court Handball

Warranty

8 years

Certification

ISO90001, ISO14001

Function

1. Shock absoption 2.Slip resistance 3. Anti-bacterial

Delivery

Within 7 days after receiving the deposit

Package

About 120 pieces in 1 Carton

material

high grade climate resistance polypropylene

Detailed Description

1)Resilient surface for high impact sports

2)Extreme durability and consistent performance for life of court

3)Anti Slip Surface

4)Special design for water drainage

5)Easy to install(no adhesive required)

6)Easy access to base beneath

7)Easy to maintenance

8)Special manufacturing process reduces smell

9)Non-fading




Bedrijfsintroductie:
Enlio is een professionele fabrikant van sportvloeren in China. Onze producten zijn onderverdeeld in PVC-vloeren, PP-tegels op de grond, speelruimte voor kinderen, dansvloeren, vloeren met sportruimtes, vochtige bodems en multifunctionele vloeren, beslaat meer dan 100 soorten, van toepassing op badmintonvelden, tafeltennisbanen, basketbalvelden, Tennisbaan, volleybalveld, fitnessruimte, dansruimte, kleuterschool, zwembad, hotels, ect.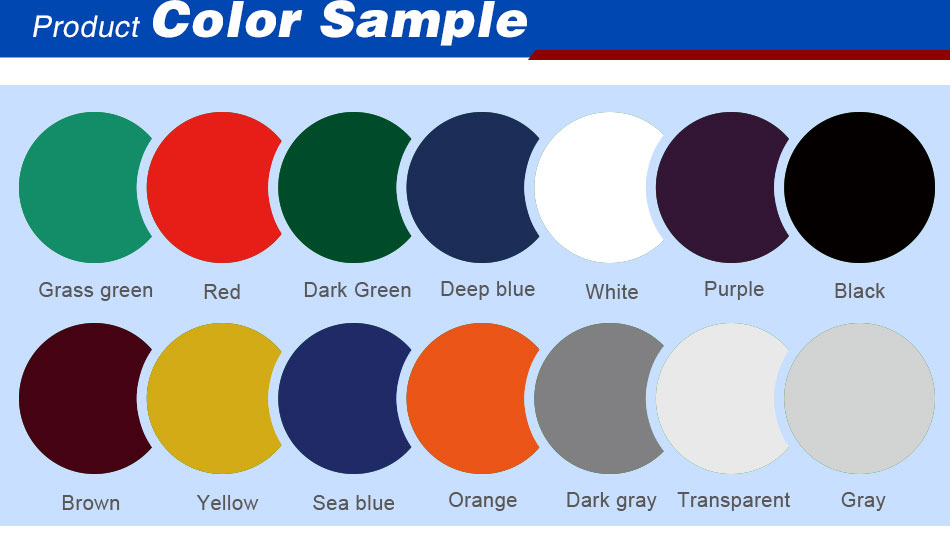 ik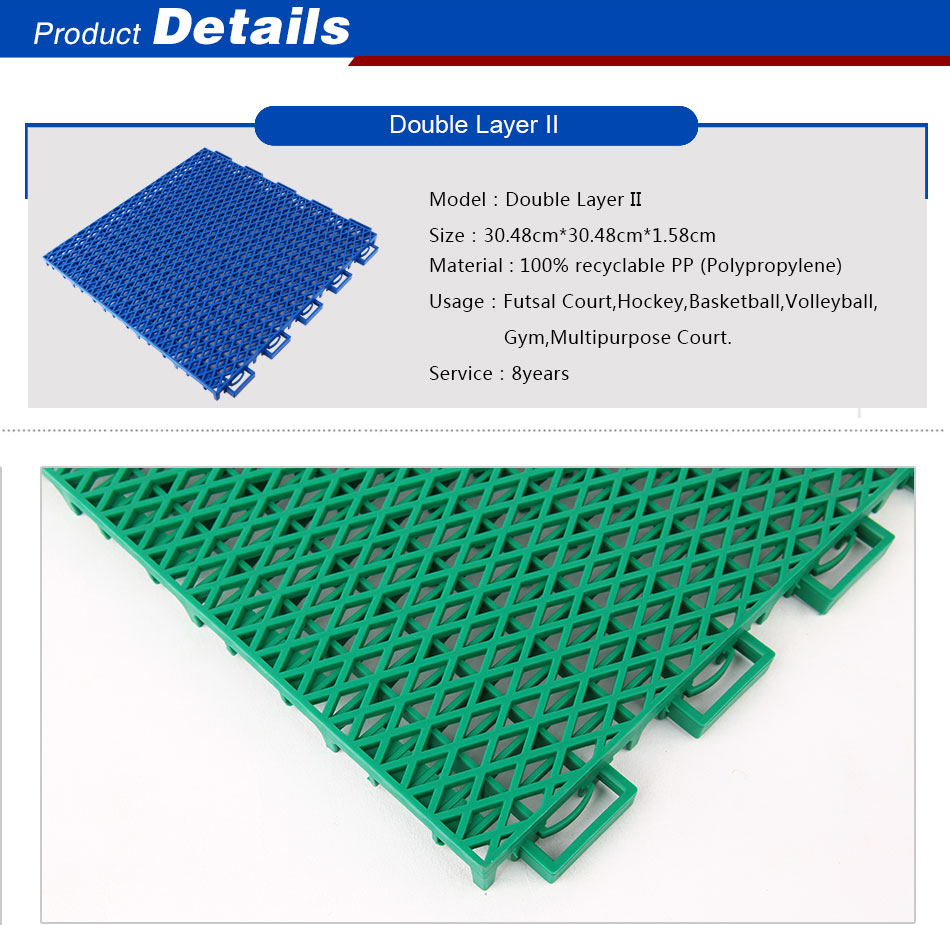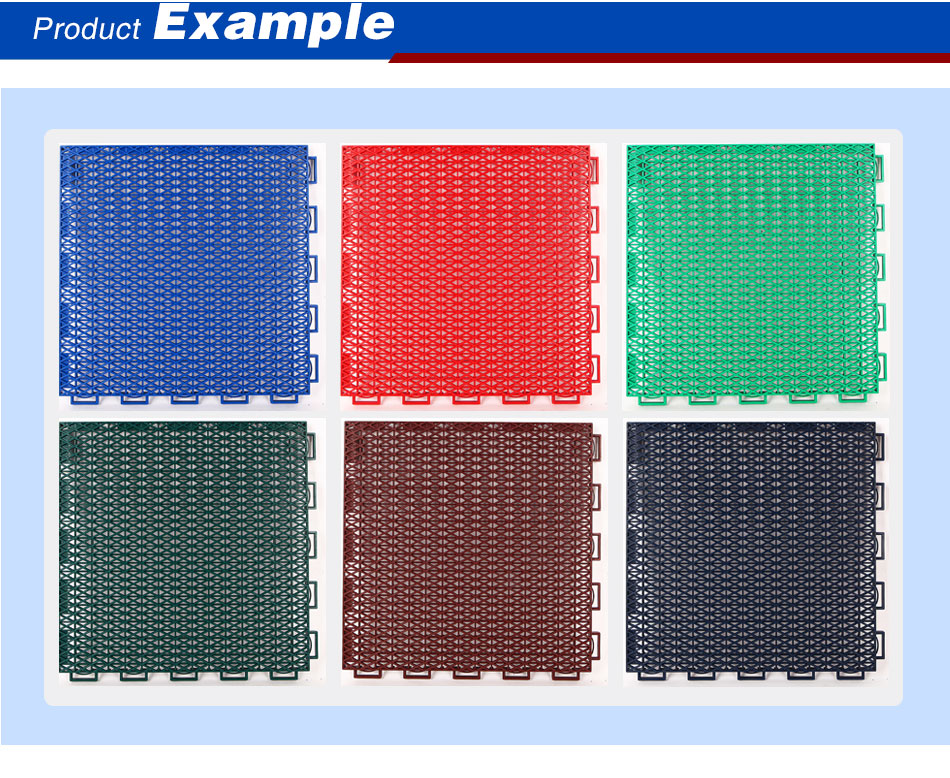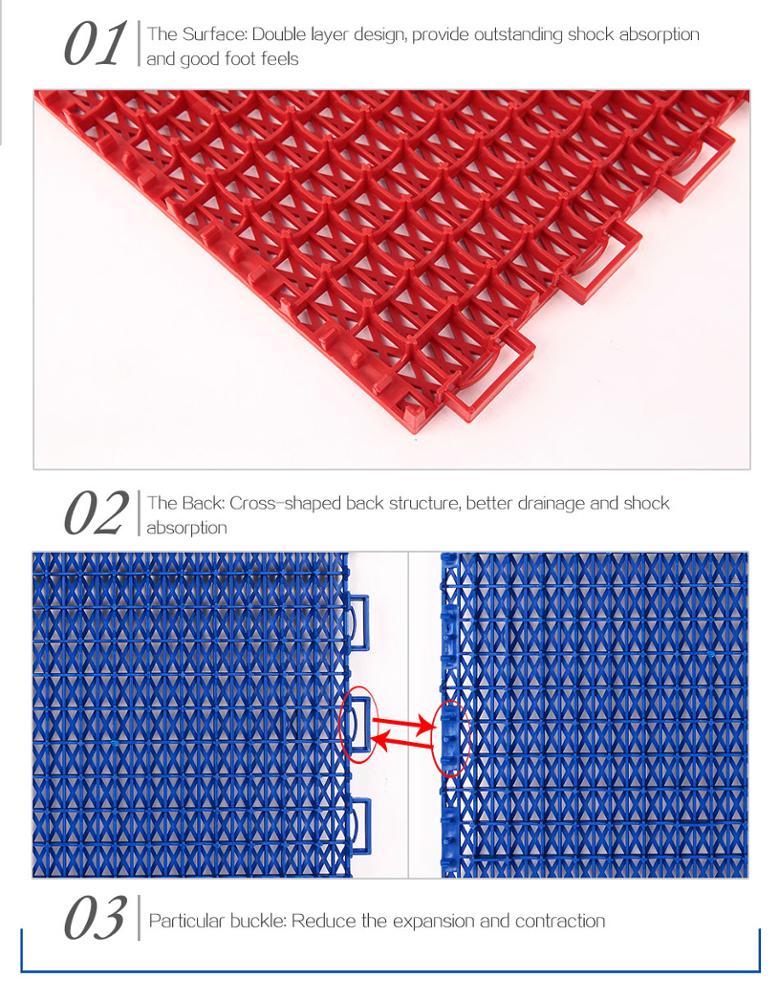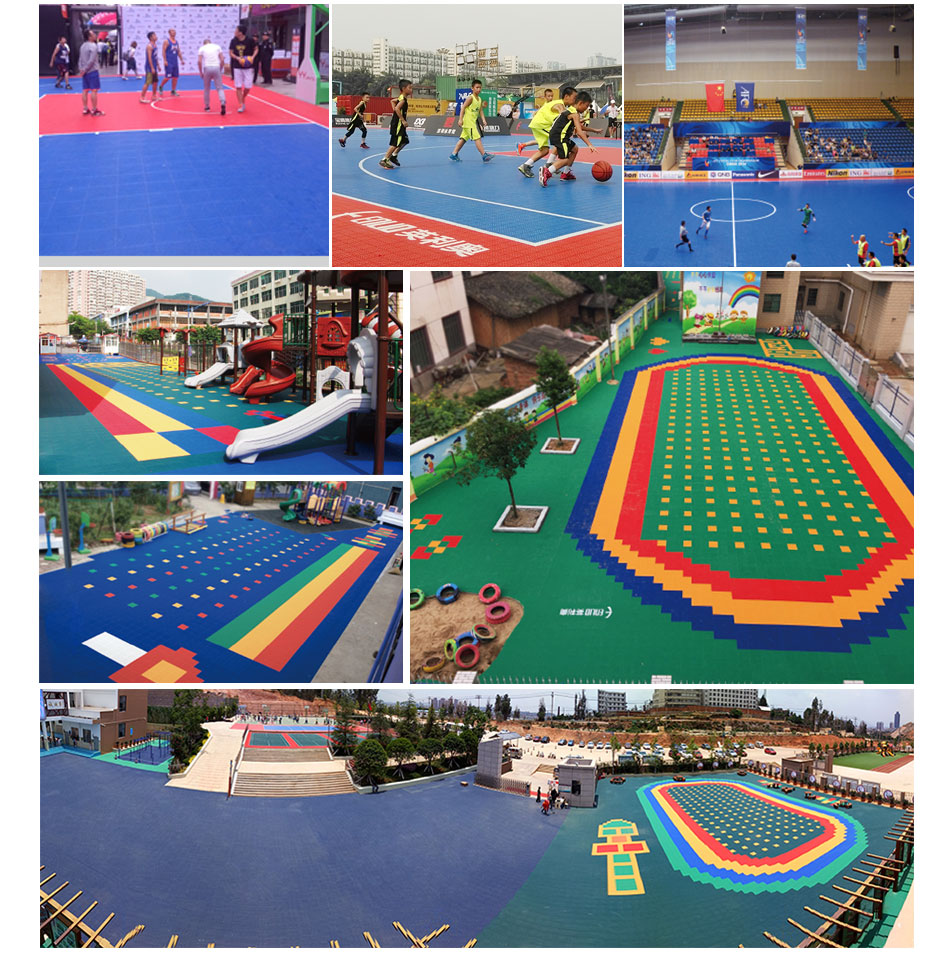 Product Categorie : PP Hof Tegels